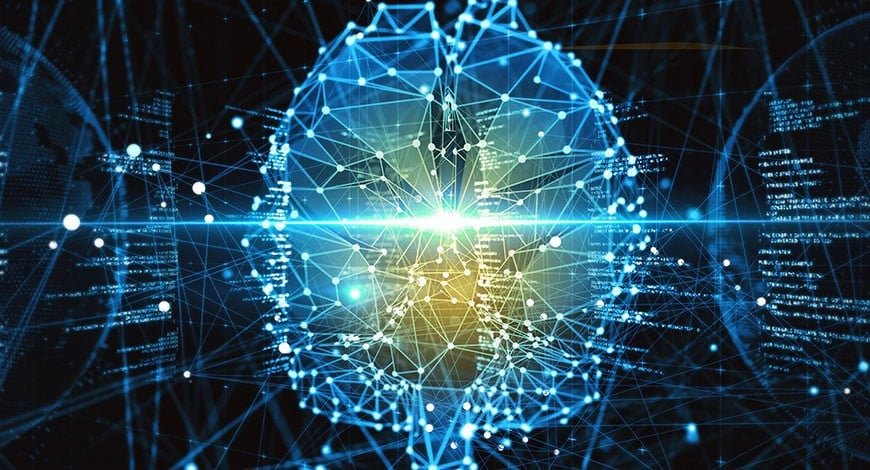 Hero Vired's programme includes courses in Cybersecurity Essentials & Risk Assessment, aims to equip professionals with the necessary
...
With every major corporation requiring a dedicated team of data analysts, Imarticus Learning, an edtech company, has also
...
In the fast-evolving world of education technology, very few stories stand out like that of Delhi Academy of
...
"Creating the amber app was a journey focused on understanding the unique needs of students. We've integrated features
...
If you are a professional planning to upskill, making course decisions on multiple EdTech platforms can be tedious
...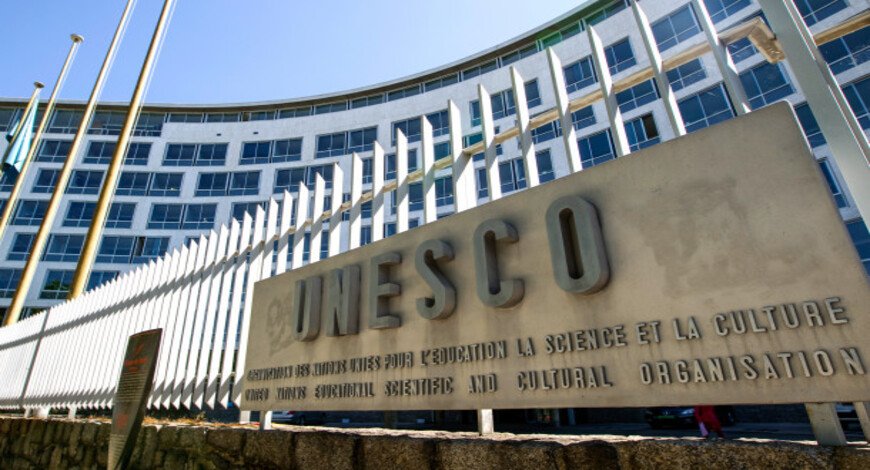 In a significant move towards safeguarding the educational sector from the rapid rise of Generative AI, UNESCO has
...
The Indian Institute of Technology Bombay and Google Cloud India are coming together to establish a prestigious academic
...
Founded by Shiv Ram, Codevidhya in July 2023 raised undisclosed sum  of funding from HNI Investors and existing investors to
...
University of Cambridge Online is working with leading ed-tech company Edureka to bring higher education online courses, led
...
Blue Blocks School, a leader in innovative education and an authentic AMI Montessori institution, is thrilled to announce
...
In our world, uncertainty has been a constant companion, yet the dynamism we face today remains unparalleled. Technology
...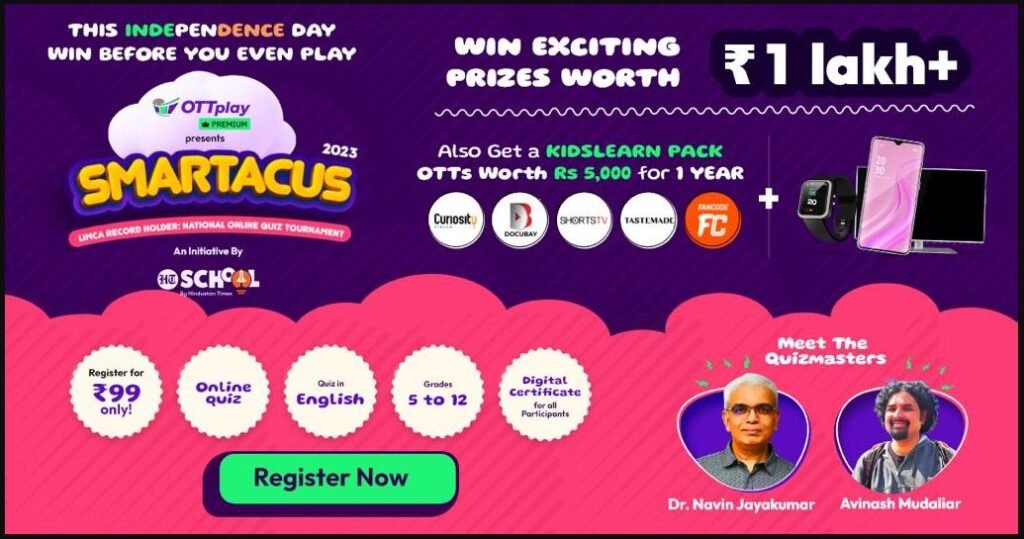 Smartacus 2023, the Limca World Record Holder National Quiz Tournament, is back and better than ever, it comes
...
Visvesvaraya National Institute of Technology (VNIT) Nagpur, in collaboration with pManifold evACAD, has launched a cutting-edge MTech Program
...
In a creative achievement, s grade 12 and 17-year-old student from the Centre Point School, Nagpur, Siddhart Kumar
...
Quick Campus, the leading edu-tech marketplace based out of Delhi, is revolutionizing education with its unique platform which
...
ICA Edu Skills launches a new course, "Certificate in MIS Analytics," designed to equip individuals with the practical
...
Indian engineering colleges churn out a large number of students every year, however, over 80 per cent of
...
Learning Routes Pvt. Ltd., one of the top education consultants in India, celebrated 7 years of establishment on
...
DAMS, a renowned name in post-graduate medical coaching, is thrilled to announce that their ground breaking eMedicoz app
...
The IITs reject the Union Government's proposal to lessen the preparation burden on the students by introducing one
...
Indian Institute of Technology Madras (IIT Madras) and IIT Madras Research Park are hosting a delegation from Nelson
...
Tata ClassEdge Limited (TCE), a subsidiary of Tata Industries Ltd., has launched its next-generation Digital Classroom solution, ClassEdge
...
Vivekananda Institute of Professional Studies Technical Campus (VIPS-TC) and the Indian Institute of Technology Gandhinagar (IITGN) sign a
...
Anish Srikrishna, CEO, TimesPro, Prof. M Chandrashekhar, Director IIM Visakhapatnam, D Shivakumar, Chairman and Independent Director, BurgerKing India
...
This is an education programme to link product, marketing and development strategies across a product's lifecycle with data
...
Vivekananda Institute of Professional Studies Technical Campus (VIPS-TC) and the prestigious Indian Institute of Technology Gandhinagar (IITGN) are
...
The 12-month intensive PG Diploma Programme will include over 300 learning hours through live online classes Indian Institute
...
ACES India Pvt. Ltd. and Muffakham Jah College of Engineering and Technology (MJCET) have entered in a MoU
...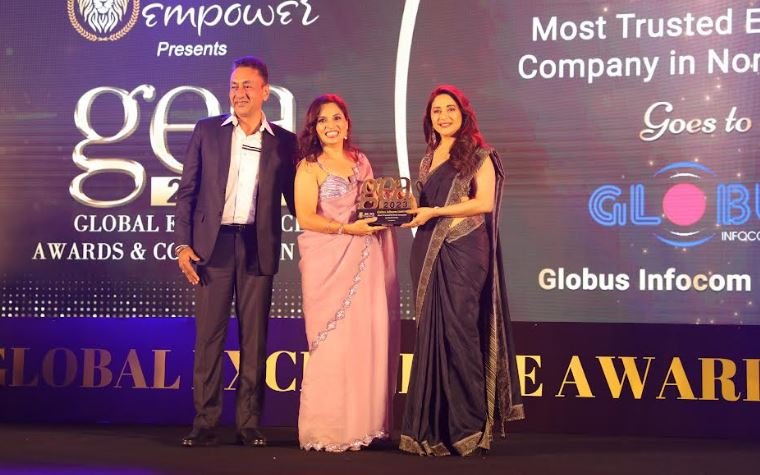 Globus Infocom Limited, a leading Make-in-India EdTech brand has won the "Most Trusted Ed-Tech Company in North India"
...
With an objective to bring impetus to imparting skill based education, Delhi Technical Campus 'DTC', an educational institute
...
On 8th May 2023, the Chairman of the Indian Space Research Organisation (ISRO) and Secretary of the Department
...
Learnbay, a leading ed-tech startup that has been transforming the professional learning landscape, is proud to announce the
...
The collaboration is in line with the efforts of the Indian government to promote digital education and highlights
...
Hyderabad-based start-up firm, Preksha Edutech launches an innovative product that helps parents pay educational fees in multiple EMIs
...
The course is degined for students to learn the basics of physics needed for game programming. The course
...
Today was the first day and first shift of the Joint Entrance Examination Mains (Session 2) 2023 The
...
The objective of this IIT Madras STEM Outreach program is to motivate Govt school students to take up
...
Q&I, launched by Thomson Digital, a first-of-its-kind assessment-led platform for the preparation of JEE and NEET has announced Scholarship
...
The programme aims to help CXOs become new generation leaders who possess in-demand skills Veranda Learning Solutions on
...
Amazon and IIT Bombay has begun a multiyear collaboration, an initiative that will advance artificial intelligence and machine
...
TimesPro and the Indian Institute of Technology Jammu have collaborated to launch the Post Graduate Diploma in Cyber
...
PhysicsWallah invests in Knowledge Planet to scale operations in GCC region, compete with BYJU'S, Unacademy Edtech unicorn PhysicsWallah
...
Symbiosis Institute of Computer Studies and Research (SICSR), one of the pioneers in technical education in India, a
...
A number of factors are at play, from the socioeconomic development of India's Tier II cities to the
...
The research work has been published recently in ACS Applied Nano Materials Prof Pradip K Maji and his
...
Stemrobo Technologies, an educational technology company is planning to provide over 1500 schools with AIoT Technology in the
...
Ira Edu Tech, the brainchild of Deven U Pandey, has been making waves in the education industry with
...
Moodle, the world's most customizable and trusted eLearning solution, today launched its Indian subsidiary – Moodle India, that
...
The campaign is intended to help youth from different parts of the country to interact with each other
...
Alakh Pandey, Founder and CEO of PW (Physics Wallah), has met Dharmendra Pradhan, the Minister of Education, and
...
The students during their visit will stay at IIM Rohtak campus A team of 24 students and 4
...
Learners will develop cross-functional skills and leadership qualities, develop analytical abilities & use data for strategic decision-making. Indian
...
A novel design strategy of facet engineering of nanocrystals was implemented to reduce the Auger recombination by researchers
...
The media reports have it that the edtech company Byju's is planning to shut down its subsidiary WhiteHatJr
...
IIM Bangalore facilitates student exchange between Karnataka colleges and IIT Guwahati under 'Ek Bharat Shreshtha Bharat Yuva Sangam'
...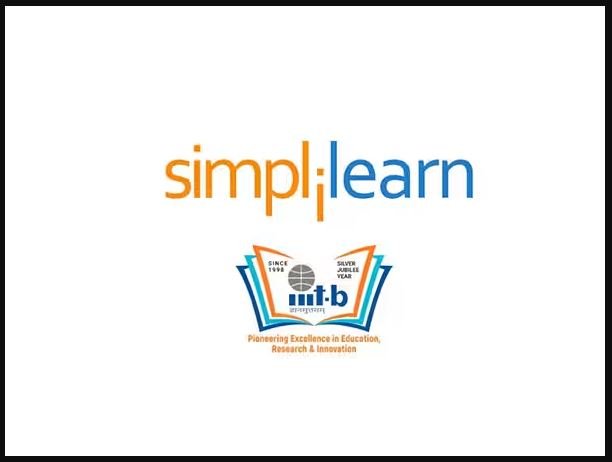 Simplilearn, the world's #1 online boot camp for digital skills training, has partnered with IIIT Bangalore for an
...
Q&I awarded with the Outstanding Digital Education Platform Provider of the Year 2023 Award Thomson Digital is proud
...
FITT-IIT Delhi, with the support of Sona-Comstar, Presents the 3rd call for the "Innovation Program for Smart, Safe
...
Advancing India's cyber-preparedness, KAVACH-2023, a National Level Hackathon was launched today to identify innovative ideas and technological solutions
...
PG Programme in Technology Management with KPMG and Edology  "Will AI take away my job," seems to be
...
The Indian Institute of Management Calcutta and TimesPro have launched the fourth batch of LEAD (Learn I Enhance
...
Step Up Academy, an Ed-tech start-up announced plans to open 52 offline centres in tier-1 and tier-2 cities.
...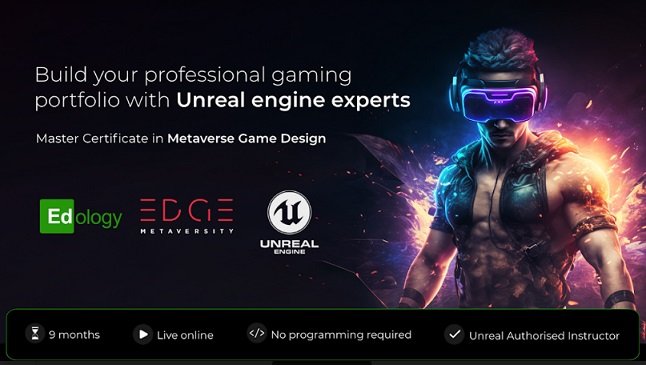 Online Metaverse Game Design Certification with Edology and Edge Metaversity Edology, an online education provider, has established a
...
IMS Noida organized a Faculty Development Programme on the topic "Understanding Business Disruption" which was delivered by Rahul
...
Axtria partnership with IIT Kharagpur aims to encourage youths to solve real-world problems in the life sciences and
...
Leaders gather at IIM Shillong for the G20 summit, discussing global challenges and creating a brighter future G20
...
The event commenced with the inaugural session which was graced by Hardeep Singh Arora, a Technology and New
...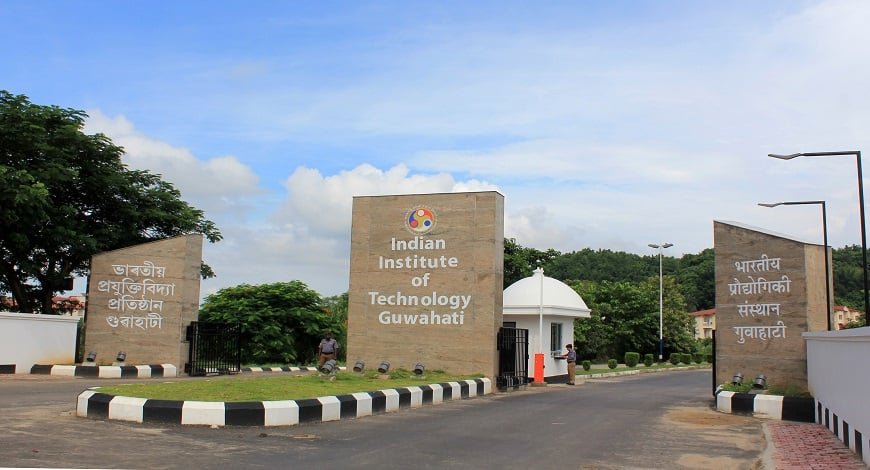 Under this model, the Institute is working on multiple projects to contribute towards sustainable energy The School of
...
The Know Your NCERT (KYN) toolkit will offer curated modules in Physics, Chemistry, Botany and Zoology to students
...
The watch was developed by Prof Siddhartha Panda and Vishwaraj Srivastava from the National Centre for Flexible Electronics
...
Lovely Professional University (LPU) becomes the only University in India to have Jio True 5G services on its
...
A research group headed by Prof. K K Pant, Director, IIT Roorkee, is working on e-waste Conversion to
...
The institute is working on multiple R&D projects to ensure natural assets can deliver their full economic potential
...
Global Triumph Foundation & Image Planet organized the Education Innovation Summit – 2023 event held at Aloft by
...
PrepLadder, one of India's growing online learning platforms, announces Dream Team Next Edition and an advanced exam preparation
...
The company provides customised payment reports and dashboard to the institutes One97 Communications, that owns the brand Paytm,
...
'BharOS' is an important initiative towards fulfilling PM Shri Narendra Modi ji's vision of a strong, indigenous &
...
Industry players are anticipating the government's effort to create a more robust ecosystem for digital education that supports
...
Kyndryl (NYSE: KD), the world's largest IT infrastructure services provider, and the Indian Institute of Technology (IIT) Tirupati,
...
BookMyForex, India's first online foreign exchange marketplace, has launched the new "BookMyForex Student Offer" with cashback & offers
...
WhizHack will work to create nodal cyber defense academic ecosystems that can create market-ready talent and services for
...
Wills' concurrent session on Jan. 25 will also examine how online tutoring solutions, such as FEV Tutor, can
...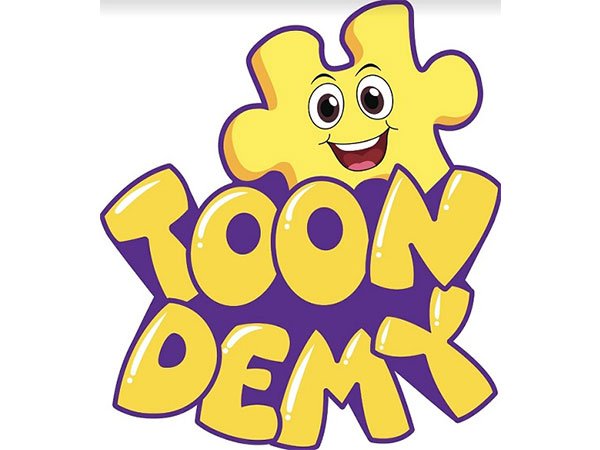 India's leading early learning edtech startup Creative Galileo has announced the launch of Toondemy – an educational learning
...
Prof. Solomon Darwin – Director (Haas Centre for Corporate Innovation, UC Berkeley) led the discussions. Prof. Dr. Prashant
...
Thomson Digital, a pioneer in providing publishing solutions to the global publishing fraternity announced its foray into the
...
Japan International Cooperation (JICA) India, in collaboration with its implementation partner IJ Kakahashi Services Pvt Ltd. (IJK), has
...
Student posts about Physics Wallah's Skills course prices; Alakh Pandey takes prompt action PW (PhysicsWallah) Founder and CEO
...
Innovative EdTech Platform, RISE, has been recognised as a Great Place to Work in India and certified by the Great
...
A virtual, no-cost summit where you can hear from education leaders, professors, designers, and faculty on the cutting
...
Formerly known as QuickTouch EIMS, QuickTouch, India's No. 1 Educational Institute Management Software, recently launched QuickCampus.online with the
...
Assurgent Aerospace Technology Pvt Limited and Professor Dr SS Iyengar of Florida International University are making leaps in
...
Tata Motors Finance's Bright Minds Conferred with 'Complete Banker' Certification from IIM Ahmedabad At the Valedictory ceremony held
...
Under the CSR initiative, Iopex technologies has partnered with Bhumi NGO to provide skill-based education to students of
...
The Phase 2 of the 17th edition of BAJA SAEINDIA was hosted virtually from 16-18th December 2022 at Chitkara University.
...
The course is specially designed for working professionals and will help them learn the nuances of technology management
...
The National Skill Training Institutes, under the Ministry of Skill Development and Entrepreneurship (MSDE), have initiated the ISRO
...
Jodhpur-based Utkarsh Classes have made a foray into Prayagraj in Uttar Pradesh. The company will inaugurate three offline centers in
...
PGDM Department of Institute of Management Studies (IMS) Noida hosted Global Academic Summit 22 on 'Strategic Intelligence and Leadership'
...
The 6th Edition of the ICode Global Hackathon was concluded on 10th December with 800 finalists from 16+
...
Full-scale model of NASA's Mars Rover Opportunity on exhibit and open to the public at the U.S. Consulate
...